How to Hide Extensions in Very Short Hair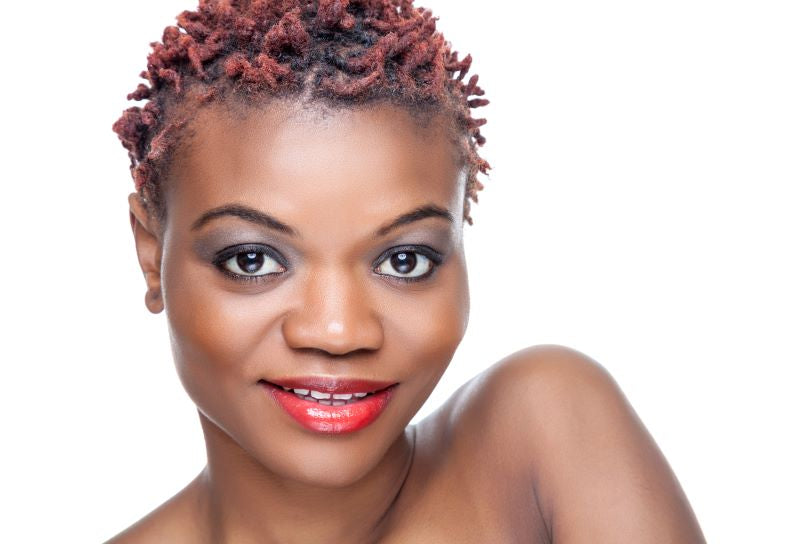 When you are considering adding hair extensions to your current hair, you may be wondering if it's possible with certain hair types and lengths, especially if you're working with short hair. Extensions are a beautiful way to add impactful length and volume to your natural hair, but you may have some questions and concerns about whether they can work for you. In this article, we'll discuss some top questions about extensions with shorter hair, including what options there are for hair extensions for short hair and different hair lengths, and how to hide extensions in very short hair.
Benefits of Hair Extensions
The history of hair extensions goes back centuries, with sew-on hairpieces, wigs, and braids made of dyed sheep's wool and human hair. Today, hair extensions have grown astronomically in quality, consistency, styles, and colors. Extensions have also become much more accessible and a great value, with some able to last months or half a year, depending on your lifestyle, hair routine, and maintenance. 
One of the many benefits of hair extensions is they can help hide split ends, which is especially beneficial if you have sensitive or damaged hair. Extensions can also add volume, length, and color to your look given proper maintenance. Extensions are a healthy, easy, and non-committal way to add color to your hair without the risks of damage to your natural hair, allowing you to explore and change up your color at will. They also allow you to change your hair's volume and length at will, for an easy and quick way to change your look altogether. You can enjoy many different styles for just as many different occasions. 
Different Hair Lengths and Extensions
For all the benefits you can enjoy with extensions, it's still important to find the right extension type and length for your hair. A certain length can vary in appearance from person to person, as people can have different proportions and heights. With the right length extensions, you can look and feel great. As a general rule of thumb, your hair extensions should not be longer than double the length of your natural hair. For example, natural hair measuring 25 cm long from the part shouldn't have extensions longer than 50 cm. This length provides a more natural transition between extensions and your hair without adding too much weight.
If you are wondering where the ends of a given length would lie, you can also take a measuring tape, hold it at the top of your ear, and measure approximately 30-70 cm downward. This measurement will show you roughly where extensions would end. Extensions also need to blend well with your hair. If your hair is very straight, your hair may need cut a bit for a seamless, beautiful transition. Extension tips may also need cut occasionally, making longer extensions a better value.
Hair Extensions for Short Hair
Hair extensions are a great option to also change up your short hair look with some time wearing long hair. When it comes to short hair, there are various ways to add beautiful hair extensions. However, certain types of hair extensions, such as clip-ins can make your hair appear bulky and not blend as well into shorter hair. Tape-in extensions are a fantastic way to add volume or length to shorter hair. The tape is thin, invisible, doesn't do damage to your hair, and allows your hair to grow out as you wear it. People with short hair can enjoy all the same benefits of hair extensions given the right salon knowledge and choices for them. 
Having hair extensions for your short hair allows you to keep your short hair when you want it at a moment's notice but also have a longer length at other times. A hair length of 3 to 4 inches is typically ideal for proper blending and coverage between your natural hair and the extensions. You will also want to mix long and short extension lengths for your layers to appear natural. Consider blending 14-inch-long with 18-inch-long hair. Wearing hair extensions with short hair is all about choosing the right length and extension method for your hair.
Hiding Extensions in Very Short Hair
Once you know hair extensions are possible for short hair and can add a lot of beautiful options and benefits to your hair, it's all about how to properly blend and hide extensions in your short hair. It can be easier to blend extensions into thin hair. With short hair, it's also likely your hair has somewhat blunt ends. One trick for temporarily thinning your hair without cutting it starts with sectioning your hair in clips or ties on top of your head. Leave about ¼ of the hair down, depending on your total amount of hair. Collect the hair that will be under your extensions and tie it off. Now let the remainder of your hair down on top of this and apply the extensions as normal.
Another idea for better blending is leaving a smaller amount of hair on top of your extensions. You can also look for any sections that are sticking out after extensions are in and tuck or pin them under your extensions to hide them from the front. For very short hair, such as a pixie cut, one tip is to begin by making your natural hair sleek with gel or another product. Then carefully section out your hair to know where to apply extensions. Much of this depends on head shape and how any present bangs fall on your forehead, among other factors. Make sure to not make sections too wide, add extensions slowly, and continually evaluate as you put them in.
Beautiful Extensions for Short Hair
You can have beautiful hair extensions for look variation, length, and volume you'll love, even when you have short hair. For the best value, quality, and long-lasting extensions, pop into Snapped Hair in Merrillville, located in Northwest Indiana, or browse the website today!